Jeremiah Rom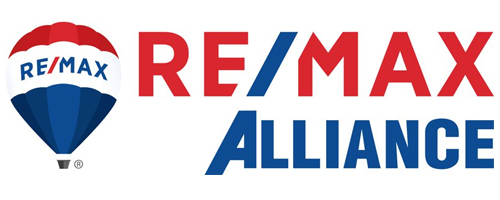 Mobile: (970) 420-3805
Office: (970) 226-3990
Bio
Jeremiah Rom was born in Fort Collins Colorado, went to elementary school at Olander, middle school at Blevins, and high school at Rocky Mountain. He has ten years hospitality experience, stepping into a management very early on, becoming district manager for Pulcinella at the age of nineteen. Being native to the area gives you, as the client, a huge advantage by being knowledgeable and well versed on the area, schools, and the wonderful neighborhoods throughout Northern Colorado! In 2010, Jeremiah moved to Grand Junction and opened his own sales distribution company selling HVAC products across four states, employing thirty five sales and support reps . He sold the company in 2013 and moved to Denver where he worked in finance for a major bank, becoming a licensed banker, and helping clients with business and investment endeavors for several years. He's been serving Northern Colorado as a licensed Real Estate Broker ever since and loves helping clients with their residential, investment, and real estate needs.
Who We Are
Who is HomesInColorado.com? HomesInColorado.com is powered by RE/MAX Alliance, Colorado's largest privately owned local real estate brokerage. With approximately 800 licensed, professional Realtors, it's our goal to serve the real estate needs of all our clients with the highest possible service. We do this, in part, through HomesInColorado.com.
Why should I use HomesInColorado.com to search for homes for sale? Three reasons. The first being that we provide the most accurate, up-to-date information on homes for sale on HomesInColorado.com. Some national web sites miss approximately 20% of the available homes on the market, whereas we get our data straight from the MLS. So it's more accurate and more timely. Additionally, in some of our market areas, you can even search pending sales and recently sold data and information — information that typically is only reserved for the real estate pros. So you can glean a lot more information from HomesInColorado.com than other nationally known websites. Lastly, HomesInColorado.com isn't cluttered with advertisements, and our calls to action forms are simple and clear. On HomesInColorado.com, it's all about you, our customer. So we won't make it overly confusing when you have a question or want someone to contact. We also don't sell your information to any third party services.
What market areas does HomesInColorado.com service? Because we are a regional company located across Colorado's Front Range, you can find homes for sale on HomesInColorado.com pretty much anywhere along the Front Range area where our offices are located (from Northern and Northeastern Colorado, down through the Denver Metro area, and even a few counties within the Rocky Mountains, namely Summit County). See our list of current homes for sale in the cities we serve here.
Why don't you showcase homes for sale in all of Colorado? We only show homes for sale in the areas that we know best — the areas we work, play, and live in. And in part because there are over 30 separate MLS's throughout the state of Colorado, all which have their own set of rules, restrictions, and so forth. We want to make sure that we can serve our clients best by helping you find the right home in our major marketplaces.
But what if I'm moving out of Colorado? Where do I go to search then? If you're looking to buy outside of our current regional markets, feel free to use our parent company site of www.remax.com. Remax.com, again, on average, provides more up-to-date information and data than other national websites. And if you're planning to move outside the United States, be sure to use global.remax.com to search internationally. While we can't 100% guarantee the accuracy of foreign real estate properties, as real estate operates differently amongst different countries, RE/MAX's global site is a one-of-a-kind that takes real estate listings from over 95 countries and makes them accessible on one website, and even has a language converter, so you can read the information in your native language.
Jeremiah Rom's properties
Map of Jeremiah Rom's properties